Vision
Build successful, scalable and sustainable healthcare and education investment platforms in the MENA region and beyond.
Mission
To invest sustainably towards generating impact on society and creating value for our shareholders.
Values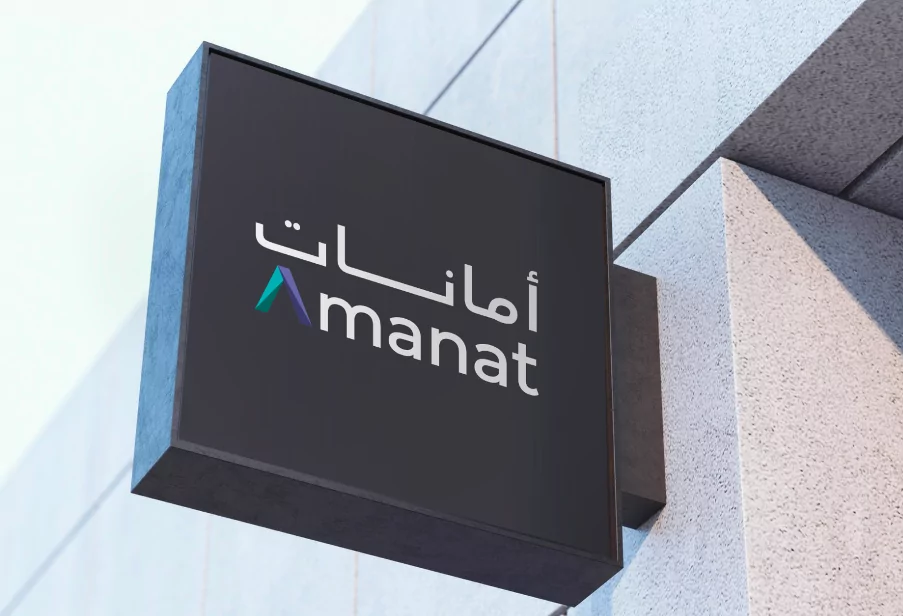 Our Guiding Principles
Amanat's strategic roadmap provides the business with a clear vision and action plan to deliver sustainable growth and increase total shareholder returns (TSR). Our strategy is based on a series of guiding principles aimed at generating value in both the short- and longer-term.
Invest in healthcare and education and establish specialized platforms
Establish majority positions in platforms with operational capability
Grow earnings and improve key return metrics
Deliver solid and sustainable returns to shareholders
Drive long-term change across chosen sectors
Target Operating Model
Amanat's target operating model is centered on building platforms from which to drive new organic and inorganic growth. More specifically, the Company's large-scale, integrated platforms provide a solid base from which to complete new acquisitions, develop larger and more attractive companies for monetization, and create incremental value leveraging economies of scale and potential synergy extraction. Moreover, Amanat's platform approach enables the Company to effectively expand AUMs, raise capital and leverage head office costs.
Post-Acute Care
Post-acute care (PAC) refers to the continued post-hospitalization that provides care and rehabilitation services to patients recovering from surgery, chronic illness, mental illness, or disability. As the region's aging population grows and lifestyle diseases become increasingly prevalent, countries around the GCC are having to confront with a widening gap between the demand for high-quality post-acute care services and their supply. To address this growing supply gap, governments across the region will look increasingly towards private players. Public-private partnerships in the PAC sub-sector are anticipated to grow in popularity over the coming years as governments work to diversify their healthcare budgets and optimize their specialized care offering.
Specialist Care
Investing in specialized healthcare allows investors to provide a more focused and tailored approach for patients, this is especially important for specific healthcare needs and the growing demand for quality healthcare services. Such specialty care aims to provide end-to-end holistic care including ENT, obstetrics & gynecology, dermatology & cosmetology, physiotherapy, dentistry, gastroenterology, orthopedics, while also providing internal medicine, and pediatrics services.
Others
On the healthcare front, we are taking part in the advancement of medial tourism and patient repatriation in the region, effectively leveraging our integrated healthcare platforms to offer high-quality specialized medical services that have the ability to compete with those offered by other emerging markets.
Venture Capital
Our Venture Capital Platform allows us to invest in rapidly growing education and healthcare technology players that are changing the provision of conventional academia and healthcare. We aim to develop and establish partnerships with leading international providers whose business models are transferrable to the region and integrated to derive value and create a source of accelerated development and competitive differentiation.
Higher Education
In recent years, an increasingly conducive and supportive operating environment, coupled with the region's solid demographic profile, has enabled the GCC's higher education sector to be an attractive opportunity for regional and global investors. Higher education has generally shown a strong resiliency through the pandemic period, with some institutions enjoying a net benefit stemming from lower mobility coupled with willingness from students to seek additional degrees and take additional courses and credit hours. Government initiatives have been aimed at increasing quantity and quality of the higher education options available, fostering the development of the regional sector and limiting the need for outbound mobility. The UAE is rapidly strengthening its position as an international higher education hub, as testified by the material increase in international students witnessed in our higher education portfolio.
K-12
The demand for private investors in the K-12 sector in the region continues to grow as governments aim to increase private participation in education. This has been further reinforced by a young and growing population and an increasingly affluent middle-class looking to spend on high-quality education. With significant progress visible in countries such as the UAE, other regional economies, such as KSA, are stepping up their efforts with several transformative measures being implemented to grow the private sector's participation in this space.
Special Education and Care
The Special Education and Care ("SEC") sector strengthens both Amanat's Healthcare and Education platforms by expanding their reach to cater for people of determination. The SEC sector remains nascent in the region with significant gaps in the quality of service and access for people in need. These factors, along with increasing awareness, earlier diagnosis, and reduced social stigmas, provide strong underlying growth drivers for the sector. Amanat aims to lead the development of the SEC sector in the region with the goal of enhancing quality and outcomes for this segment of the population while creating a lasting and meaningful social impact on the communities we operate in.
The Amanat Value-Add
As an active investor, Amanat provides comprehensive and hands-on management for its investments, leveraging its knowledge and expertise to build them into market-leading operations. We approach value creation through our three-pronged approach covering corporate strategy, corporate finance and corporate governance.

Corporate Strategy
Amanat works closely with management teams across its portfolio to develop and implement organic and inorganic growth strategies. In parallel, the Company also focuses on enhancing operations, driving efficiencies and capitalizing on cross-asset integration whenever possible.
Corporate Strategy

Corporate Finance
As part of Amanat's support with regards to corporate finance, the Company primarily works with platform companies to formulate efficient financial strategies comprising capital structure optimization and the support of funding requirements. For the Company, this also entails leading in the execution of opportunistic add-on and bolt-on acquisitions, joint ventures, and public-private partnerships (PPP).
Corporate Finance

Corporate Governance
Amanat views strong corporate governance frameworks as a key component in supporting a business long-term growth ambition. As such, the Company works closely with its investments to develop and implement sound decision-making frameworks and to establish best-in-class processes and policies across its assets.
Corporate Governance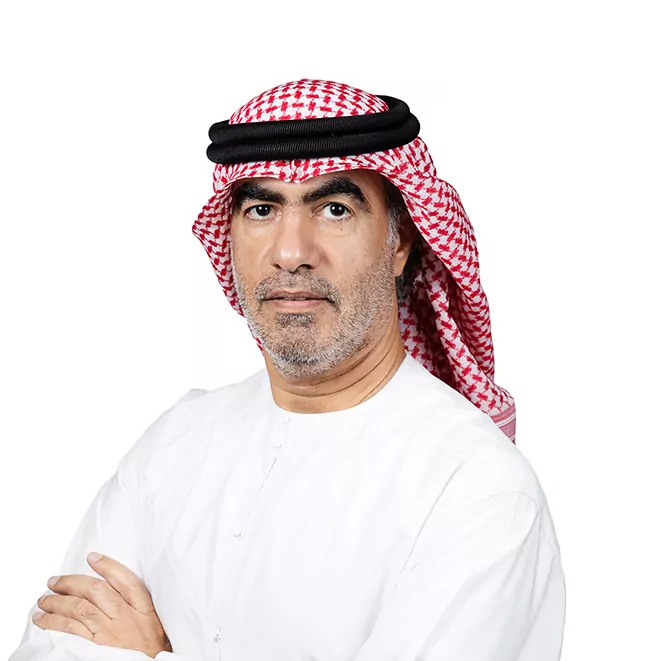 Mr. Hamad Abdulla Alshamsi
Chairman of The Board of Directors
Mr. Hamad Abdulla Alshamsi
Experience: H.E. Alshamsi is a UAE national and has a wealth of experience that spans more than two decades, overseeing several businesses across multiple fields, including financial services and investments.
H.E. Alshamsi served in the Abu Dhabi Investment Authority prior to moving to the Private Department of His Highness, the late Sheikh Zayed Bin Sultan Al Nahyan. He is currently the CEO of a private investment company specializing in investments and large-scale real estate development projects.
H.E. Alshamsi is a Board Member of several leading institutions engaged in commercial, financial, and service based activities in the UAE, including Dubai Islamic Bank and Kuwait Food Company. His former Board appointments include Abu Dhabi Securities Exchange, Media Zone Authority, Abu Dhabi Council for Economic Development, Al Qudra Holding, Finance House, Al Hilal Bank, Abu Dhabi Aviation, Abu Dhabi Airports Company and Etihad Airways.
Qualifications: H.E. Al Shamsi holds a Bachelor's degree in Business Administration from UAE University and an MBA majoring in finance and banking.
Period served as a Board Member of the Company: since his first election date on 16 November 2017.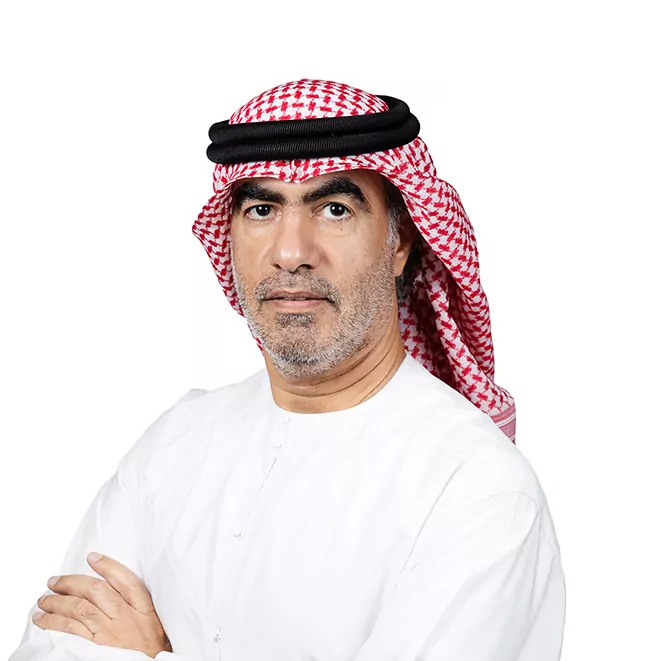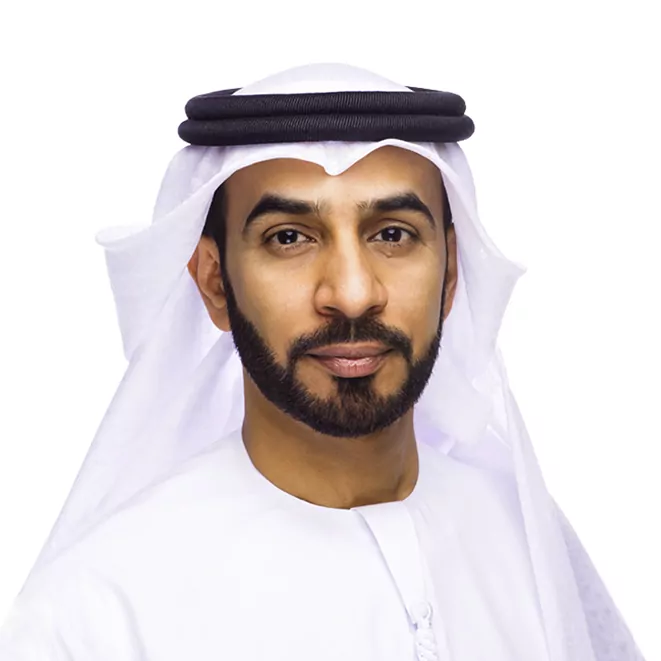 Dr. Ali Saeed Bin Harmal Aldhaheri
Vice Chairman
Dr. Ali Saeed Bin Harmal Aldhaheri
Experience:  Dr. Aldhaheri has over two decades of experience in business and a proven track record of success. Upon completing his MBA with distinction at the American University in Washington DC, Aldhaheri put his knowledge to work in founding, launching, and managing several successful business entities across a number of different sectors: IT, finance, education, tourism, and real estate. Recently, in keeping with his philosophy of continual learning, Dr. Ali completed his PhD at Durham University.
Dr. Aldhaheri has been involved at a high level with government tourism and development strategy, MICE and education management, to name a few.
Dr. Aldhaheri currently holds a number of key positions, including Chairman and Founder of Abu Dhabi University, CEO of NEMA Holding, Managing Director of Bin Harmal Group, Chairman of Liwa Education, and Magna Investments.
Dr. Aldhaheri serves on various boards and committees, including Al Ramz Corporation, the Economic Cooperation Committee for Government and Private Sectors Abu Dhabi, Mohamed Bin Zayed University for Humanities, and Sandooq al Watan. He also serves as the First Vice Chairman of the Abu Dhabi Chamber of Commerce's Board of Directors.
Qualifications: Dr. Ali holds an MBA with distinction from the American University in Washington DC.
Period served as a Board Member of the Company: Since the date of his election at the Company's General Assembly meeting on 15 November 2020.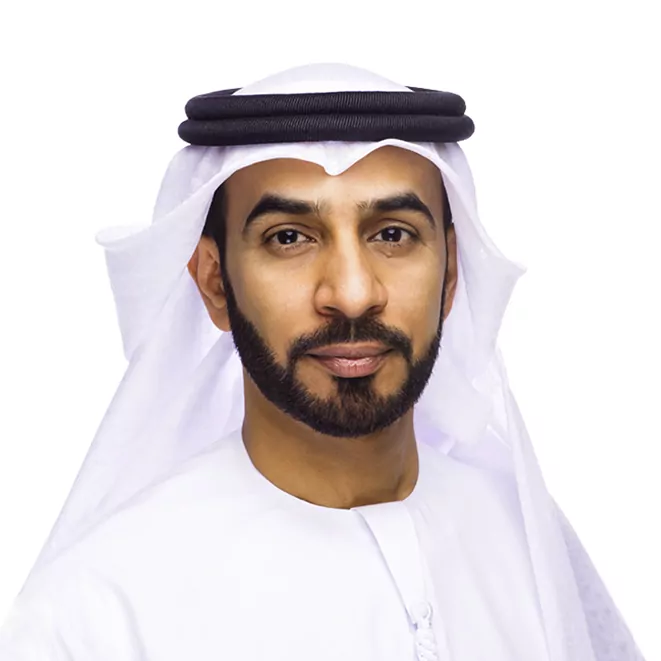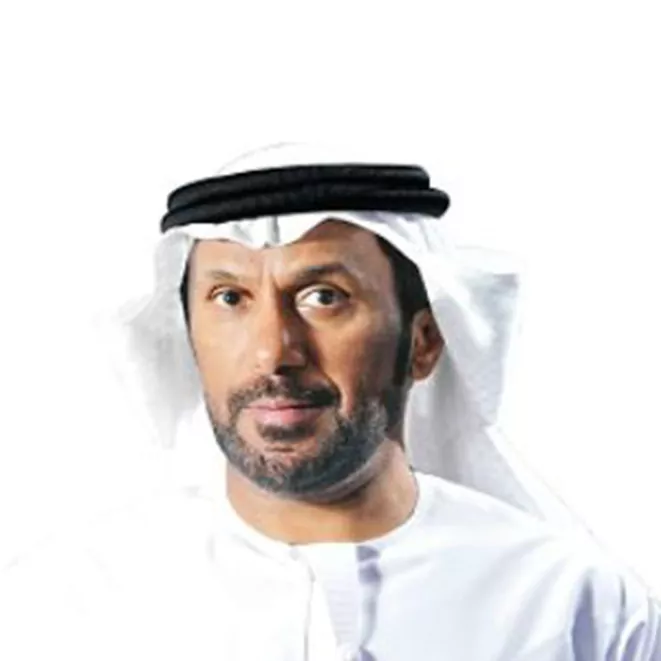 H.E. Mr. Hamad Rashed Nehail Alnuaimi
Board Director
H.E. Mr. Hamad Rashed Nehail Alnuaimi
Experience: H.E. Alnuaimi is a UAE national. With a career spanning over 22 years, H.E. Hamad is dedicated to the growth of the region. He holds several executive positions, and serves as a Board Member on numerous leading investment, real estate, and public sector institutions. He is currently Assistant Undersecretary of Financial Affairs at the Ministry of Presidential Affairs, Managing Director at the office of H.H. Sh. Nahyan Bin Zayed Al Nahyan, Managing Director at the office of H.H. Sh. Dheyab Bin Zayed Al Nahyan, and a Board Member at Arab International Bank, Daman Investments, and Reem Investments.
Previously, H.E. Hamad Alnuaimi was a Board member at National Investment Corporation and  Al Mal Capital, as well as Vice Chairman at First Energy Bank.
Qualifications: H.E. Hamad holds a Bachelor's degree in Accounting from the University of Emirates.
Period served as a Board Member of the Company: since he was elected at the Company's General Assembly meeting on 16 November 2017.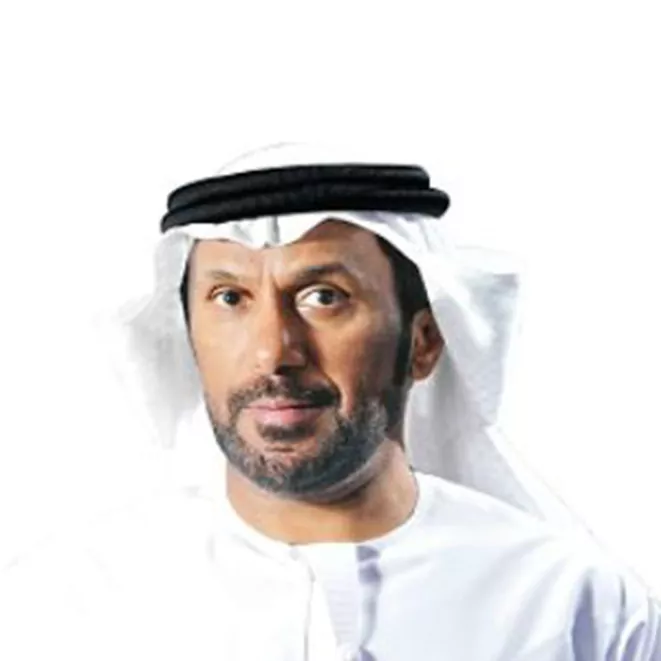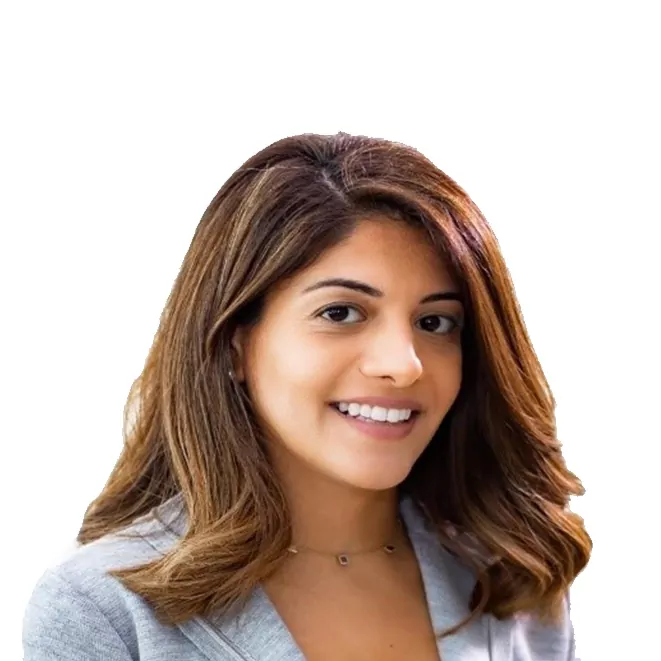 Mrs. Sara Khalil Nooruddin
Board Director
Mrs. Sara Khalil Nooruddin
Experience: Mrs. Sara Khalil Nooruddin is the Head of Private Investments at Osool Asset Management, where she has years of experience in private investing and is responsible for sourcing, evaluating, and monitoring fund managers and investment opportunities globally. Osool is the investment arm of the Social Insurance Organization and the Military Pension Fund in Bahrain. She covers multiple asset classes, namely private equity, real estate, infrastructure and private debt. She has been with Osool since 2013. Prior to joining, Mrs. Nooruddin was a private equity analyst at Gulf International Bank (GIB).
Mrs. Sara currently serves on the board of a London-based real estate company, Aegila Capital Management and the Royal Hospital for Women and Children (RHWC) in Bahrain. She previously served on the Board of the Gulf Medical and Diabetes Center.
Qualifications: Mrs. Nooruddin holds a BBA with a concentration in finance from George Washington University, USA and is a certified Chartered Financial Analyst (CFA).
Period served as a Board Member of the company: Since her appointment at the Company's Board Meeting held on 8 August 2019.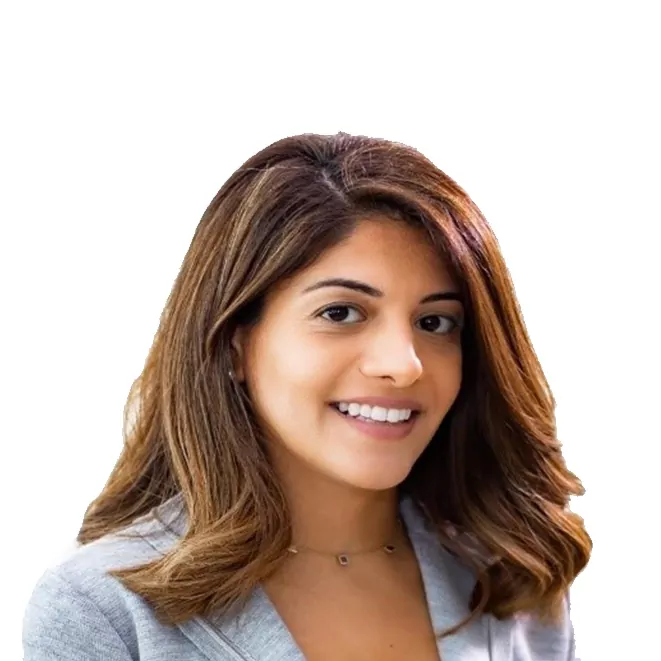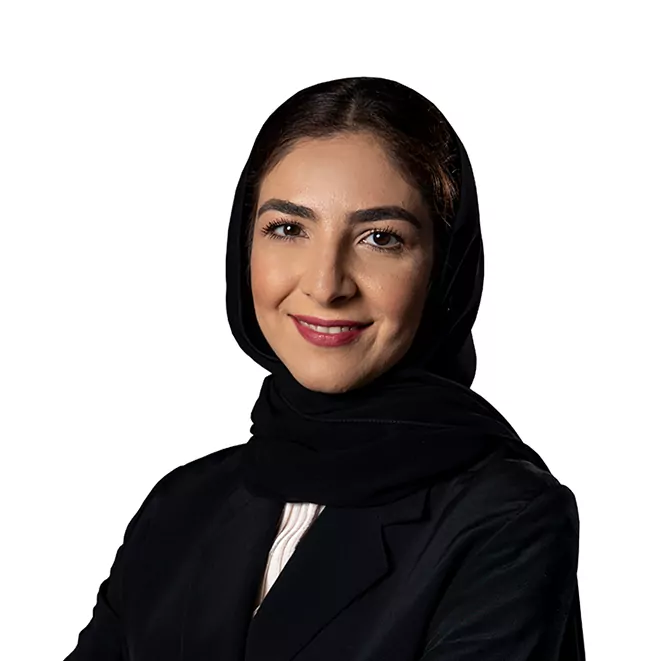 Mrs. Elham Al Qasim
Board Director
Mrs. Elham Al Qasim
Experience:  Mrs. Al Qasim Elham Al Qasim serves as Digital14's Chief Executive Officer, steering the organization's strategic direction, and leading over 1,000 staff in their purpose-driven work to deliver trust in digital arenas so that clients can innovate and fulfil their potential.
Prior to joining Digital14, she enjoyed a global career with executive roles in investment and asset management. More recently, Mrs. Elham served as CEO of Abu Dhabi Investment Office (ADIO) and Executive Director of the Ghadan 21 program at the Abu Dhabi Executive Office where she led the strategic planning for the government's three-year, AED 50 billion investment program aimed at accelerating Abu Dhabi's economy.
Prior to this, Mrs. Elham was a Director of Mubadala Investment Company, focusing on Mubadala's technology and industry portfolio. Her responsibilities included building investment/entry strategy, business development, value creation, and post-acquisition asset management in sectors including metals and mining, semiconductors, and technology. During this time, Mrs. Elham also served on the executive leadership team of Emirates Global Aluminum and delivered a two-year post-merger integration program.
Mrs. Elham has served on several boards and is currently a Board Member of the Khalifa Fund, a government-owned SME Fund.
Mrs. Elham's international career includes time spent at JPMorgan Investment Bank, where she was part of the Global Diversified Industrials Team based in London handling M&A transactions in chemicals, metals and mining, and infrastructure.
Mrs. Elham was nominated to join the list of the world's most promising leaders under the age of 40 by the Forum of Young Global Leaders, a community created by the World Economic Forum to enable the next generation of leaders to influence decision-making and mobilize transformation.
Qualifications: Mrs. Al Qasim holds an MSc from the School of Social Policy at the London School of Economics and a Bachelor of Business from the American University in Dubai.
Period served as a Board Member of the Company: Since her appointment at the Company's Board Meeting held on 13 February 2020.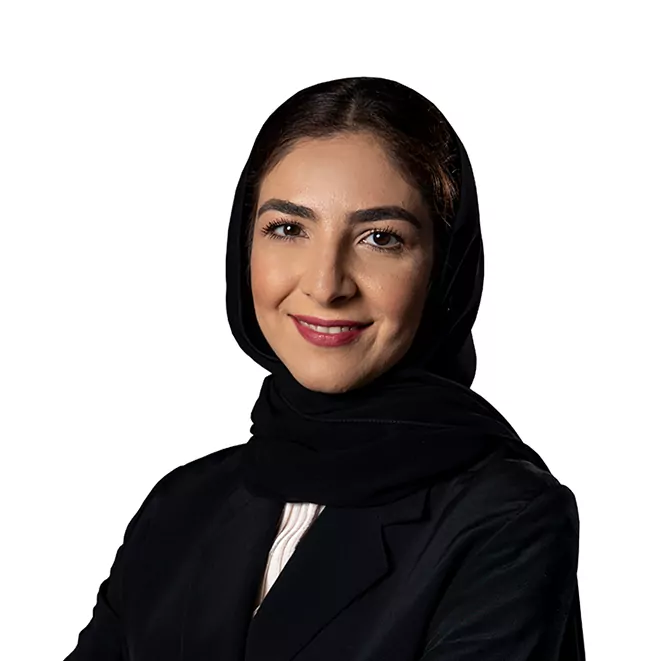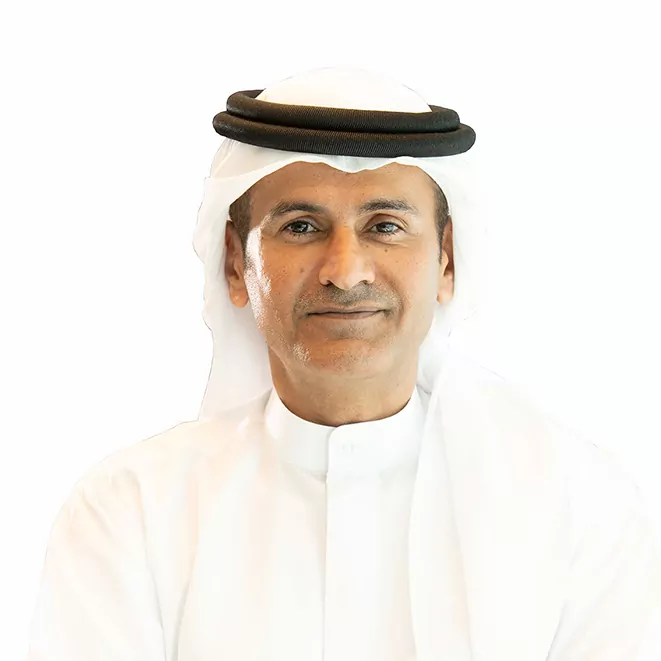 Mr. Dhafer Sahmi Al Ahbabi
Board Director
Mr. Dhafer Sahmi Al Ahbabi
Experience: Mr. Dhafer is an accomplished executive, investor, and entrepreneur with over 25 years of experience in managing investments. By capitalizing on his sharp business acumen, technical expertise, interpersonal skills, and strategic mindset, among other attributes, H.E. Dhafer was instrumental in penetrating new markets and achieving unprecedented growth for the companies he has previously founded and managed.
Mr. Dhafer has an external appointment as Chairman at Al Ramz Corporation PJSC. His previous appointments include a leadership position at Abu Dhabi Investment Authority; acting as a Board Member at First Gulf Bank, Abu Dhabi Islamic Bank, Invest Bank, and Al Wathba Insurance; and as the founder as well as a Board Member at Aabar Investments and Abu Dhabi University Holding Group.
Qualifications: Mr. Dhafer Al Ahbabi holds a Bachelor's degree in Economics from Alain University in the United Arab Emirates.
Period served as a Board Member of the Company: Since his election at the Company's General Assembly meeting on 15 November 2020.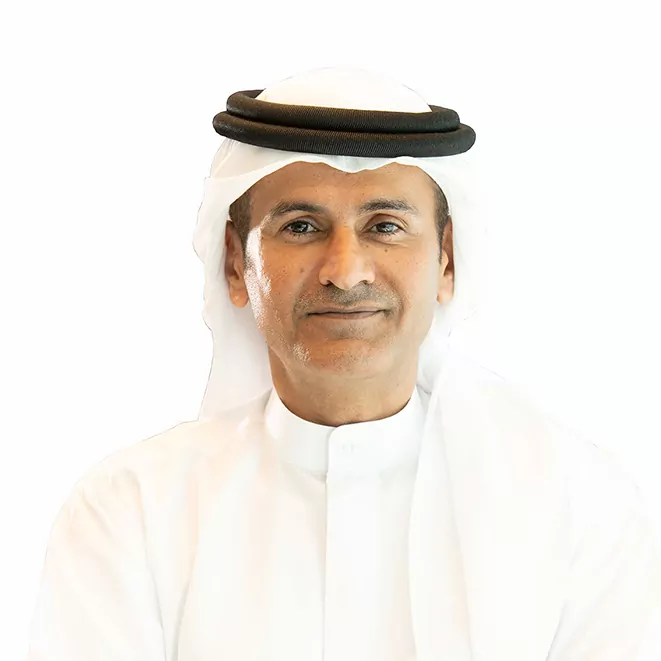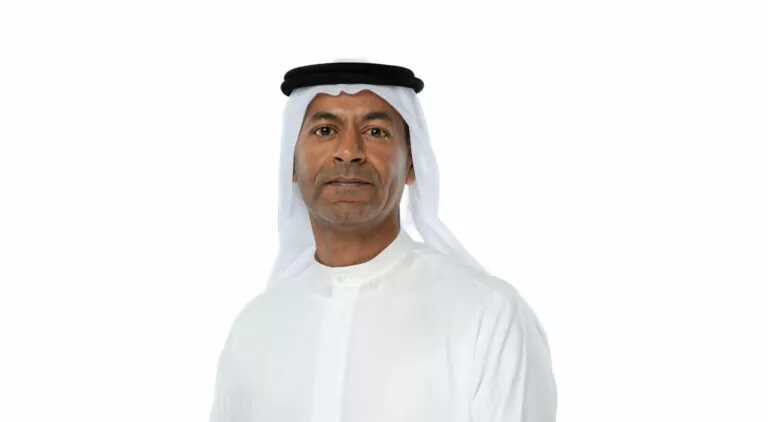 Mr. Khalaf Sultan Al Dhaheri
Board Director
Mr. Khalaf Sultan Al Dhaheri
Mr. Khalaf Sultan Al Dhaheri brings a wealth of experience to Amanat's Board of Directors having served on numerous boards. Mr. Al Dhaheri is the Chairman of Abu Dhabi National Islamic Finance and of Abu Dhabi National Properties Co. He also sits on the board of Abu Dhabi National Hotels, Al Masraf Arab Bank for Investment & Foreign Trade, Dar Al Takaful PJSC and Islamic Development Bank.
Mr. Al Dhaheri previously served as the Chairman of Massar Solutions PJSC, a Board Member of Emirates Institution for Banking and Financial Studies, and an Audit Committee Member of Abu Dhabi National Oil Company.  Mr. Al Dhaheri also held numerous executive roles including Group Chief Operating Officer at National Bank of Abu Dhabi and General Manager & Chief Risk Officer of First Abu Dhabi Bank PJSC.
Qualifications: Mr. Al Dhaheri has been a Certified Public Accountant since May 2002 with the California Board of Accountancy, United States of America. He is also certified by the Advanced Management Program of Ashridge, Hertfordshire, United Kingdom, since 2006. Mr. Khalaf has been a Listed Auditor by the UAE Ministry of Economy since March 28, 2001, with Auditor Certificate No. 326. Also, he was awarded a B.Sc. in Accounting from UAE University in 1997 and a Master's in Business Administration from Zayed University in 2005.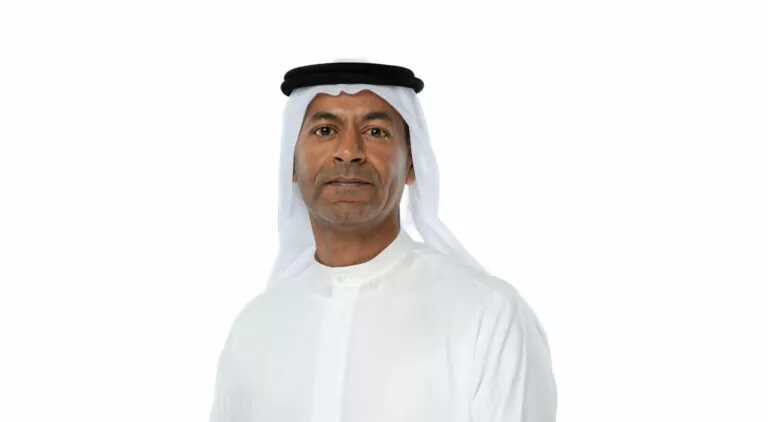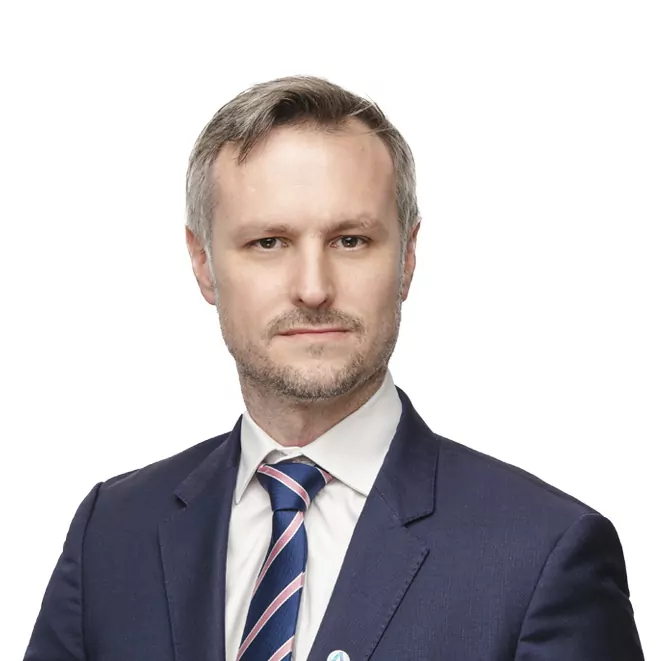 John Ireland
Acting Chief Executive Officer – Chief Financial Officer
John Ireland
John is the Acting Chief Executive Officer and the Chief Financial Officer at Amanat Holding PJSC ("Amanat") and he oversees the company's corporate and operational finance activities, including capital markets, treasury, tax, financial planning and analysis, accounting and external reporting.
Prior to joining Amanat, John held senior finance, strategy, and business development roles across a variety of industries including real estate, media, and entertainment. John previously was the CFO of several listed and private organizations in the region and internationally.
John holds a Bachelor of Arts in business management from the University of Exeter and is a Qualified Chartered Accountant.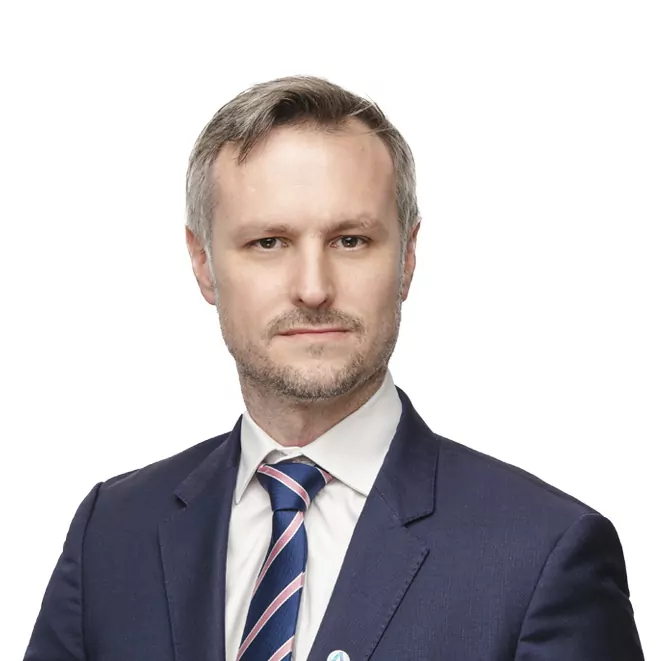 Amer Jeambey
Head of Healthcare
Amer Jeambey
Amer is the Head of Healthcare Investments of Amanat. He joined the Company from Ithmar Capital Partners where he served as Director of Investments focusing on special situations investing across public and private equity. Prior to that he assumed the role of Vice President at CPC Africa a pan-African infrastructure investment company where he was responsible for business development and investment execution in West Africa. Amer joined CPC Africa from the global strategy consulting firm Booz & Company where he specialized in advising investment companies on strategy formulation, operating model design and portfolio optimization. He started his career working in investment banking for Audi Capital in Riyadh advising regional groups on mergers and acquisitions transactions. Amer holds an MBA from Columbia Business School in the city of New York, MA in Financial Economics and BA in Economics both from the American University of Beirut.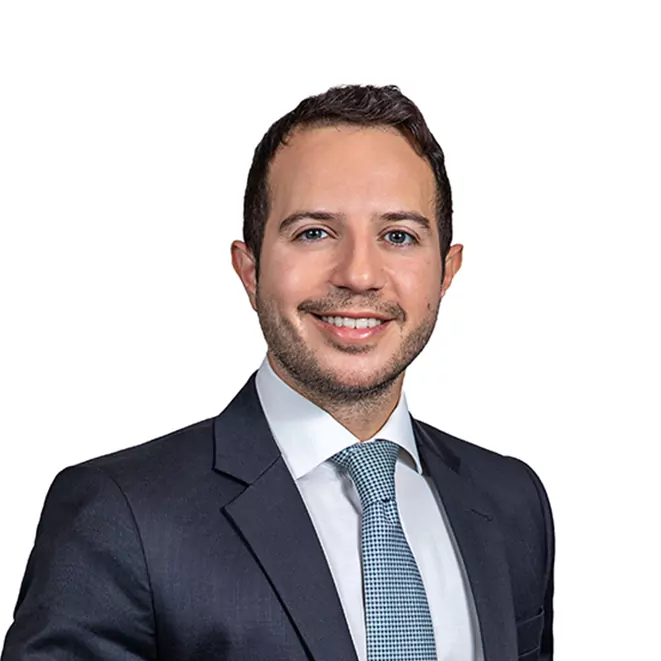 Fadi Habib
Head of Education
Fadi Habib
Fadi currently holds the position of Head of Education Investment Team at Amanat. Since joining Amanat in April 2015, Fadi has been instrumental in executing the Company's mandate through evaluating investment opportunities and leading strategic initiatives at portfolio companies. He joined Amanat from Scotiabank Global Banking & Markets in Toronto, where he served as Senior Associate in Equity Research, covering publicly listed Canadian banks and insurance companies, the largest sector on the Toronto Stock Exchange with well over USD 300 bn in market cap. In the role, Fadi was a key member of one of Canada's top-rated research teams renowned for the publication of actionable and market-moving investment recommendations. Prior to that, Fadi held roles in Corporate Banking and Asset Management at some of Canada's top financial institutions. He is a CFA charter holder and holds a BSc in Engineering with Honors from Queen's University in Canada and an MBA from McMaster University in Canada.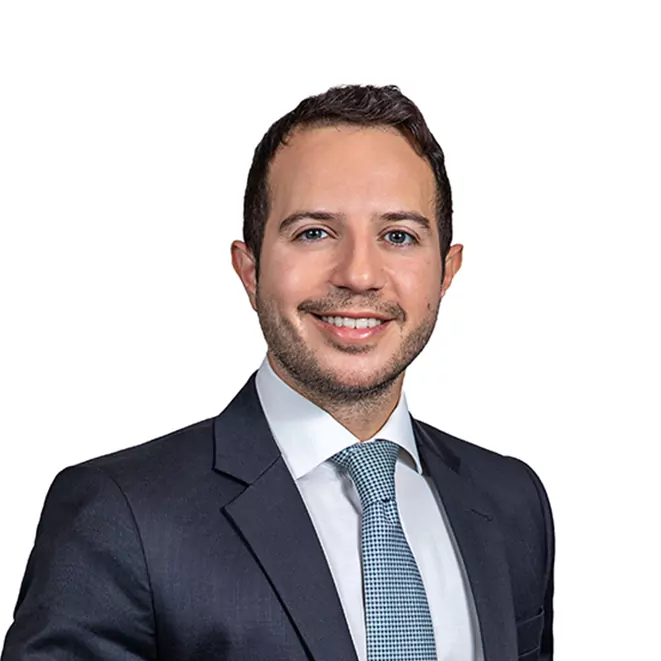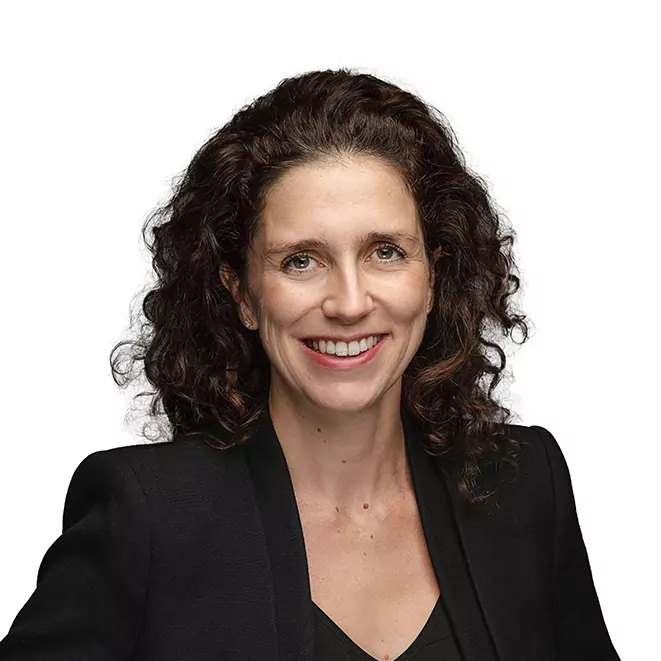 Celine Schreiber
People Champion
Celine Schreiber
Celine is the People Champion of Amanat. In this capacity, she is responsible for developing the human capital strategy and overlooking the company's operations. Celine brings over 12 years of experience in running multi-stakeholder projects in consulting, research, and special initiatives and has a background in transaction advisory. Prior to joining Amanat, Celine led the Programs and Research Team at the Pearl Initiative, carrying out capacity-building programs on topics including corporate governance, anti-corruption practices, student initiatives, and women in leadership. She started her career as an M&A consultant within Ernest & Young's Transaction Advisory, where she worked for six years, with a focus on sell-side transactions in the retail and healthcare sectors. She holds an MBA from IE Business School in Spain and a Master's Degree from Vienna University of Business Administration in Austria.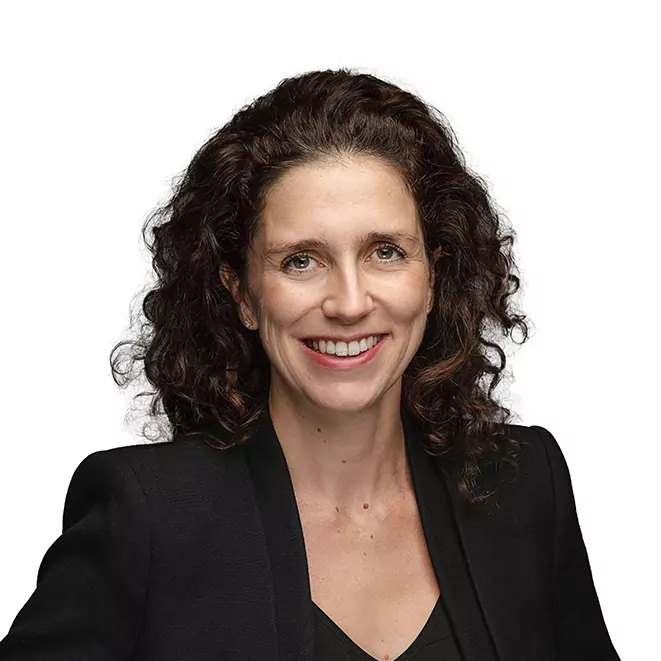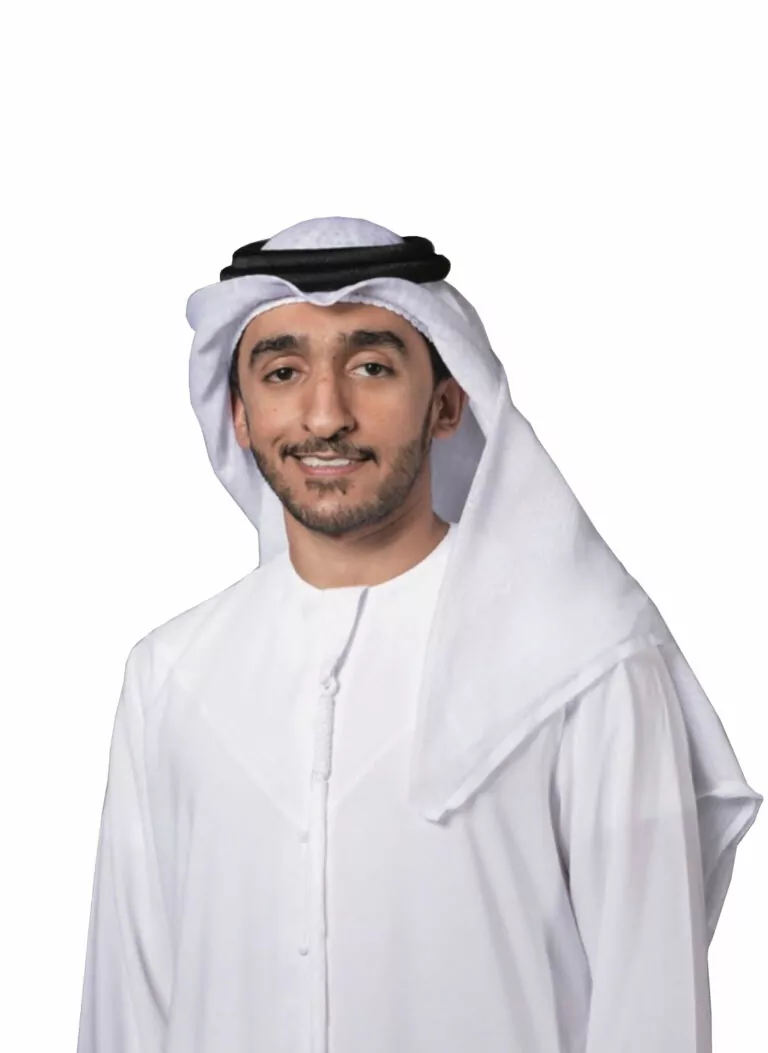 Abdulrahman Al Suwaidi
Investor Relations Director
Abdulrahman Al Suwaidi
Abdulrahman is the Investor Relations Director of Amanat.
Abdulrahman brings over 10 years of extensive diversified experience in capital markets and formation, investor relations and business development. Until recently he worked with Dubai Holding as a Director of Investment and Portfolio Management where he was leading the capital formation function.
Prior to joining Dubai Holding and DXB Entertainments, Abdulrahman was part of the Investment and Business development team of Dubai Financial Market (DFM) in business development , where he was involved in creating a stakeholder engagement platform that resulted in various new listings and initial public offerings during 2013-2015.
Abdulrahman holds a Bachelor Degree in International Business from the University of Colorado in the United States.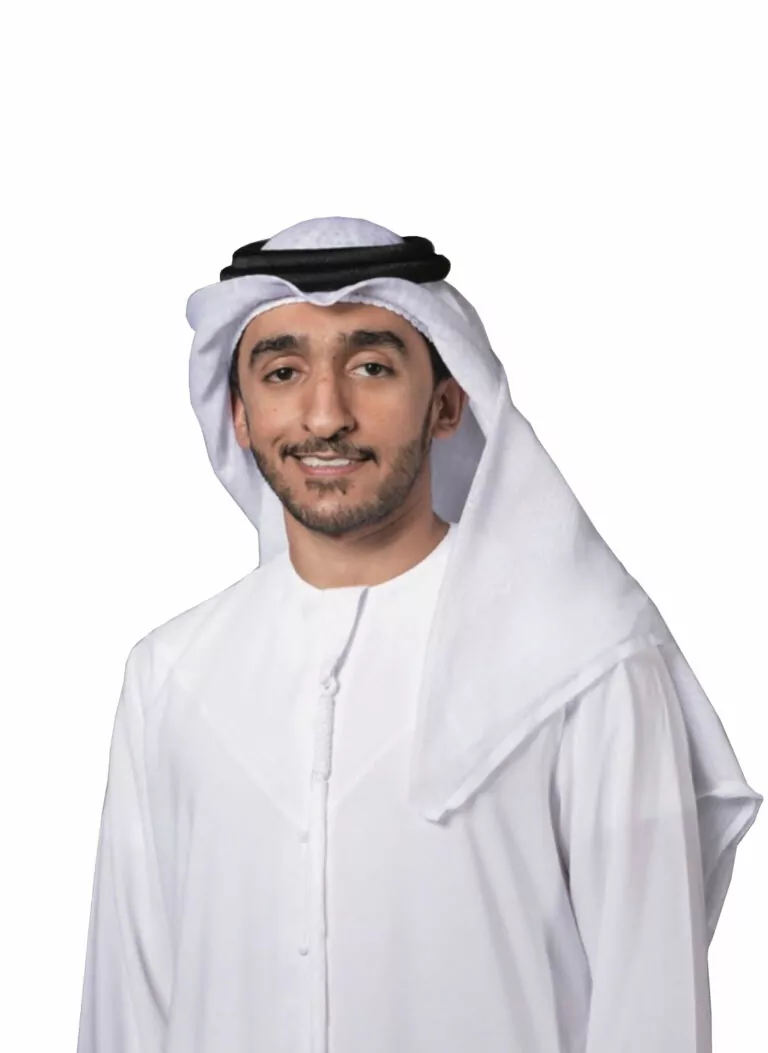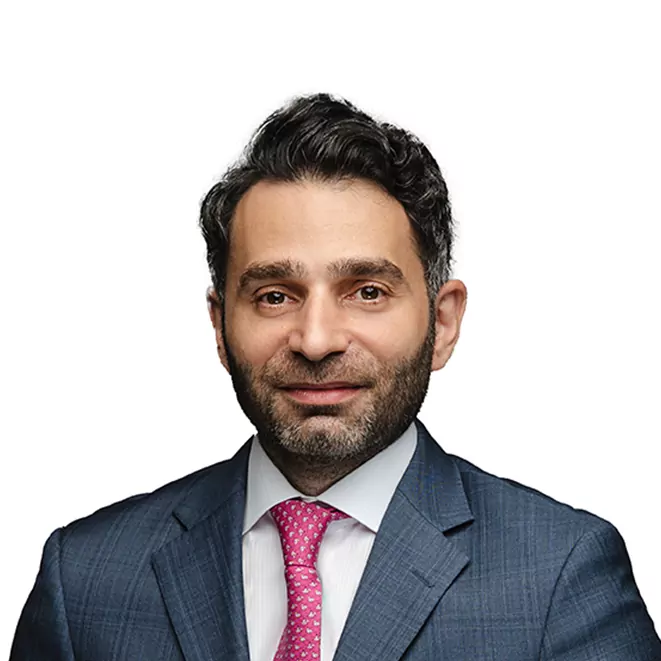 Wael K. Abdallah
Investments Director
Wael K. Abdallah
Wael joined Amanat as a Director in the Investment team with the objective of leading buy-side and sell-side transactions, as well as driving value creation through portfolio management of existing assets. He joined Amanat from TVM Capital Healthcare Partners ("TVM") where he served as Principal, supporting on fundraising, sourcing and screening new deals (buy-side), exit strategies (sell-side) as well as assisting the finance functions of TVM's portfolio companies on adhoc financial budgeting and planning exercises.
Prior to that Wael spent more than seven years with Ernst & Young ("EY") where he played a key role on multiple M&A transactions for listed companies on DFM and ADX as well as having supported on proposed IPO listings for UAE entities on LSE.
He holds a BBA from the American University of Beirut.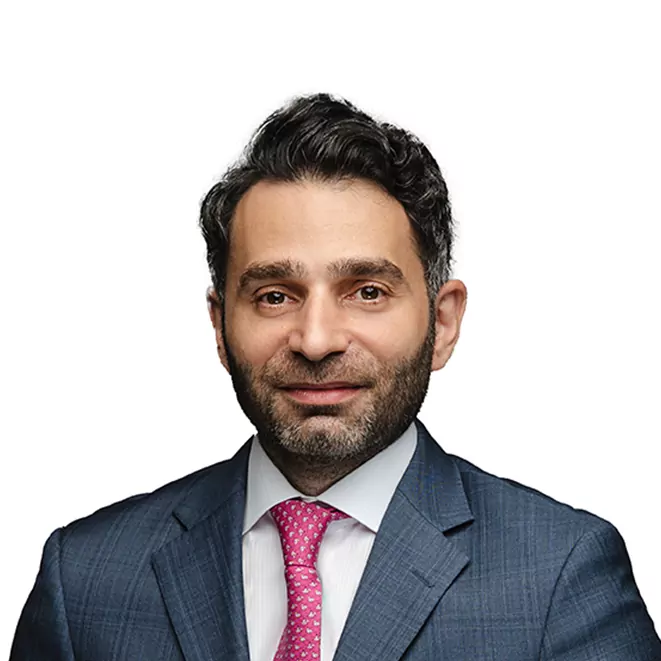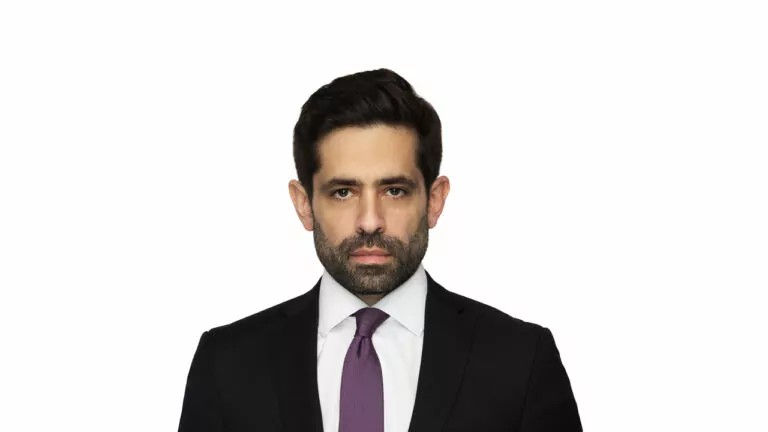 Nadim Salha
Investments Director
Nadim Salha
Nadim is an Investment Director at Amanat, covering Private Equity and Venture Capital Investments. He has overall 18 years of professional experience in the investment scene across the MENA & GCC regions.
Before joining Amanat, Nadim was Head of Investment at TAMM Investments, a privately owned investment group with a well-diversified portfolio of holdings across the GCC. Prior to that, Nadim was a Principal at B&Y Venture Partners, a Venture Capital firm investing in technology start-ups on a global level. Nadim has also worked in the Investment Banking department of Audi Capital – Bank Audi Group, where he was involved in the execution of numerous mergers and acquisitions as well as fund-raising transactions in the MENA region. In his early professional years, Nadim worked for PwC and Deloitte.
Nadim holds an MBA from INSEAD Business School, France, and a bachelor's degree in Business Administration from the St. Joseph University of Beirut, Lebanon.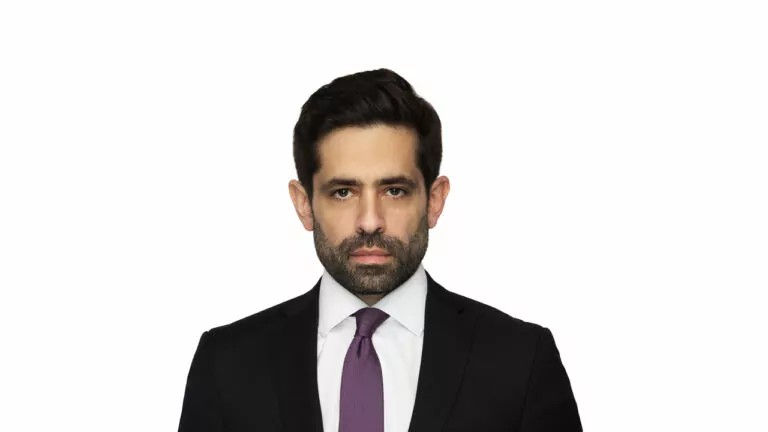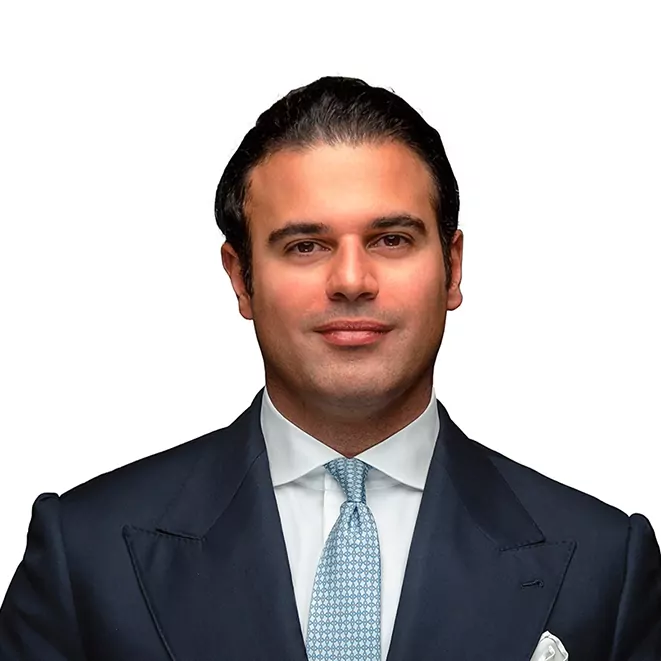 Simone Rocco
Simone is part of the Investment Team, focusing on both new acquisitions as well as management of portfolio companies. Prior to joining Amanat in June 2019, Simone was part of the MENA investment banking team of Barclays in Dubai, working on multiple transactions across M&A, ECM, DCM and Leveraged Finance. Prior to that, he worked for UBS Investment Bank in London and for Vitale&Co., an independent financial advisory boutique firm based in Milan. He holds a MSc in International Finance from HEC Paris and a BSc in Economics and Finance from Bocconi University.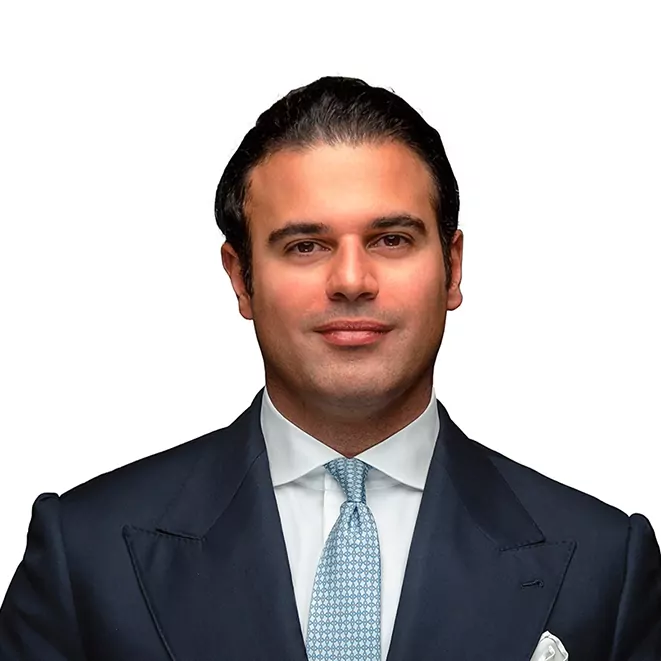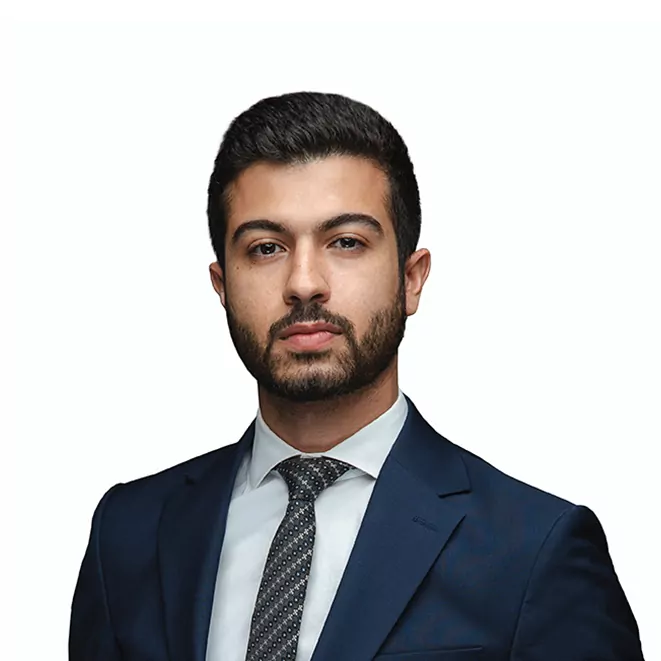 Jad El Hajj
Jad is part of the Investment Team, focusing on both new acquisitions as well as management of the current portfolio companies. Prior to joining Amanat in October 2021, Jad was part of the Investment Banking team at Bemo Securitization SAL (the investment banking arm of Banque BEMO), working on multiple transactions across M&A, Private Corporate Debt, Fiduciary Lending and Asset-backed Securitization Funds. He holds a BSc in Physics from the American University of Beirut.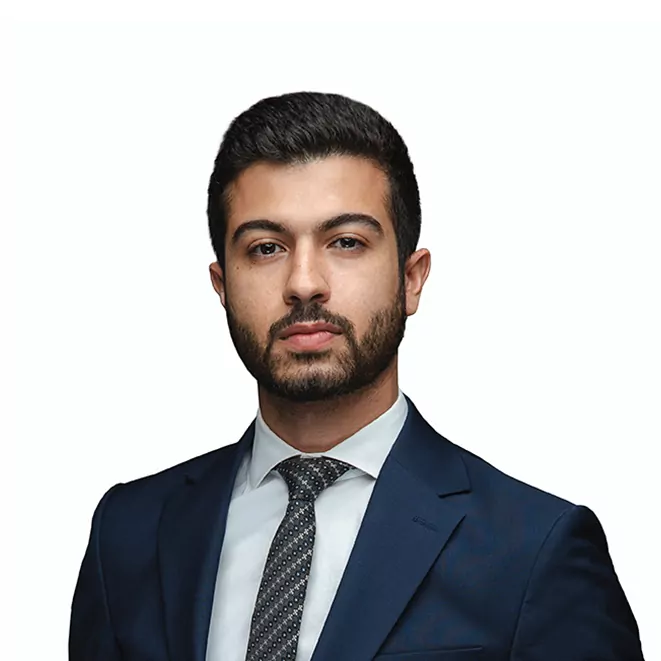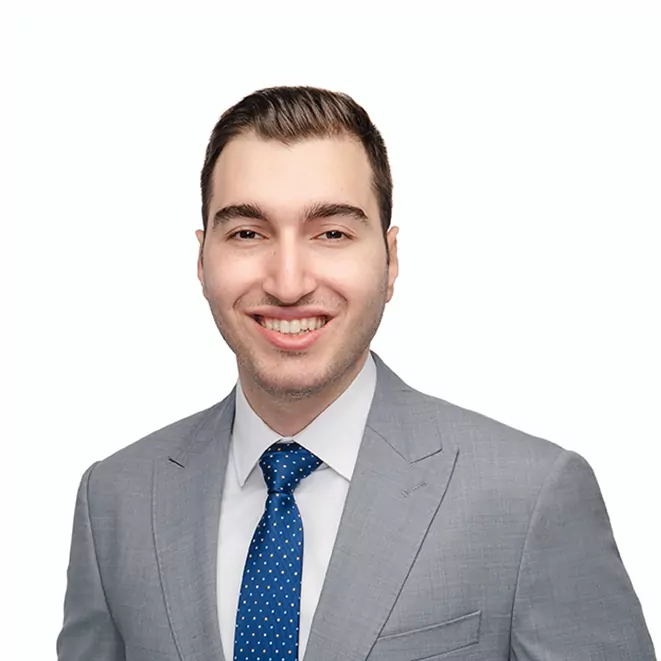 Majd El Fakih
Majd is part of the Investment Team, focusing on both new acquisitions as well as management of the Education portfolio. Prior to joining Amanat in November 2021, Majd was a Deals Senior Consultant at PwC in Dubai, working on valuation and deal strategy advisory for mergers, acquisitions and divestitures, and capital markets transactions. Before that, he worked at DigitalBridge (formerly Colony Capital), an investment company focusing on data centers, cell towers, fiber networks, small cells, and edge infrastructure. Majd holds a MSc in Financial Management from Warwick Business School and a BSc in Banking and Finance from the Lebanese American University. He is also a CFA Charterholder.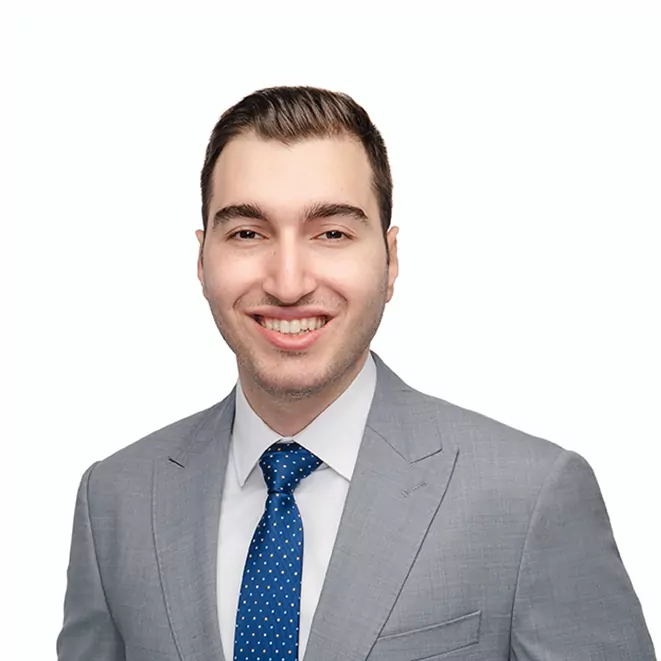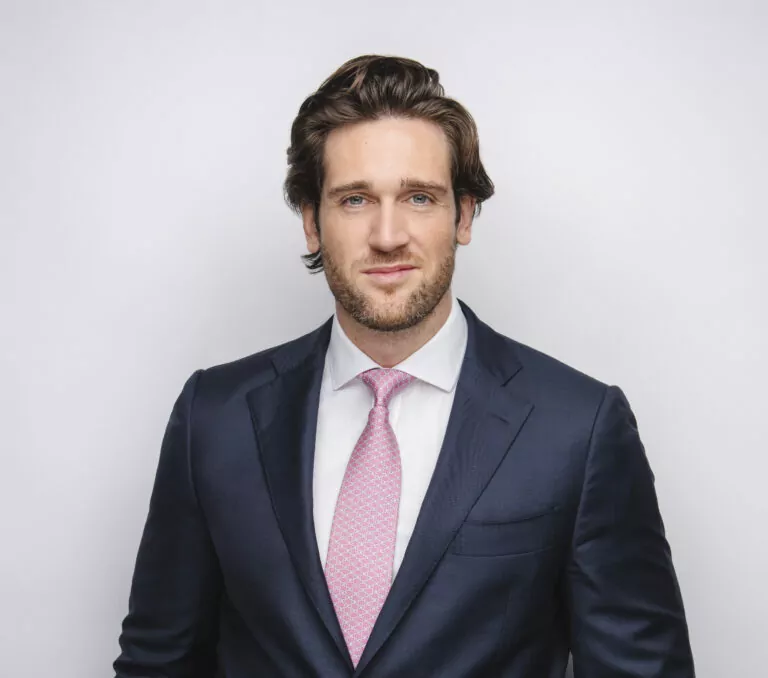 Matthew Siddle
Investments
Matthew Siddle
Mathew is part of the Investment Team; before joining Amanat, he worked with Mizuho Gulf Capital Partners in private equity in the consumer goods, retail, and logistics sectors and was actively involved in portfolio management.
Prior to that, he worked at Citigroup in London as an investment banking associate, where he was involved in deals across the TMT sectors. Matthew started his career working in assurance at EY in London.
Matthew is a qualified Chartered Accountant and holds a Bachelor of Science in Accounting and Finance from the University of Bath in the United Kingdom.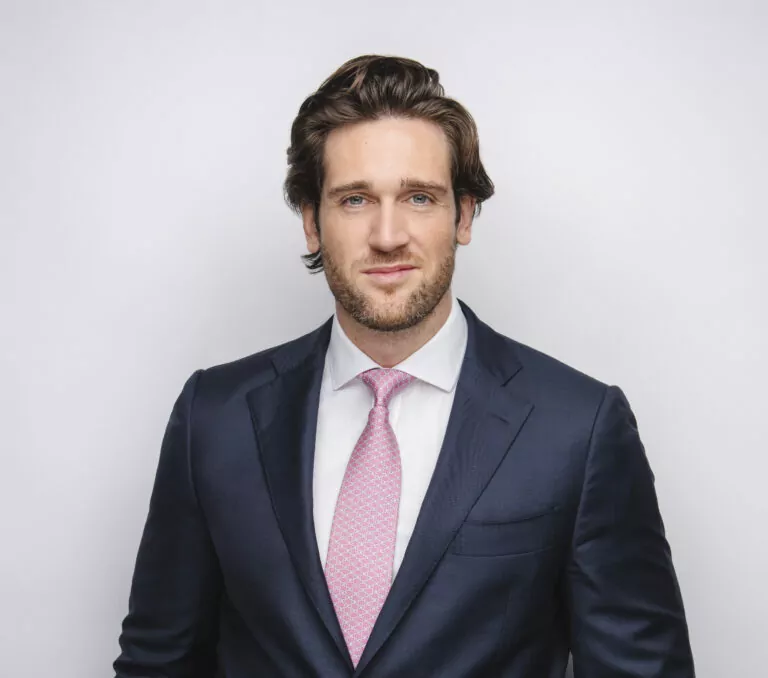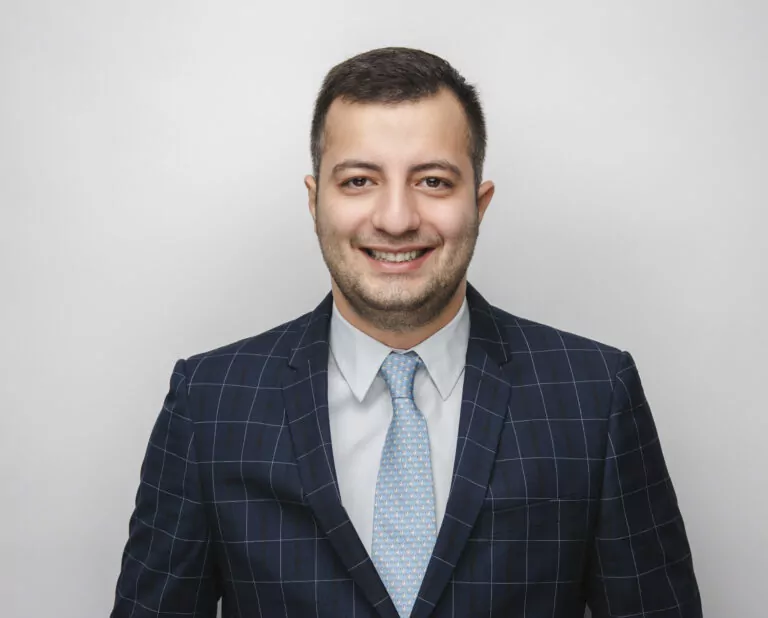 Grigor Papazyan
Investments
Grigor Papazyan
Grigor is part of the Investment Team; before joining Amanat, he worked at VTB Capital, a leading investment banking group in Eastern Europe, where he worked on valuations, commercial due diligences, and investment strategies on multiple transactions across M&A, ECM, and leveraged finance.
Prior to that, he worked for EAC Partners, an independent financial advisory boutique firm based in Sydney, Australia.
Grigor holds an MSc in Finance from the University of New South Wales in Sydney, Australia, and a BSc in Business Administration from MGIMO University in Moscow, Russia.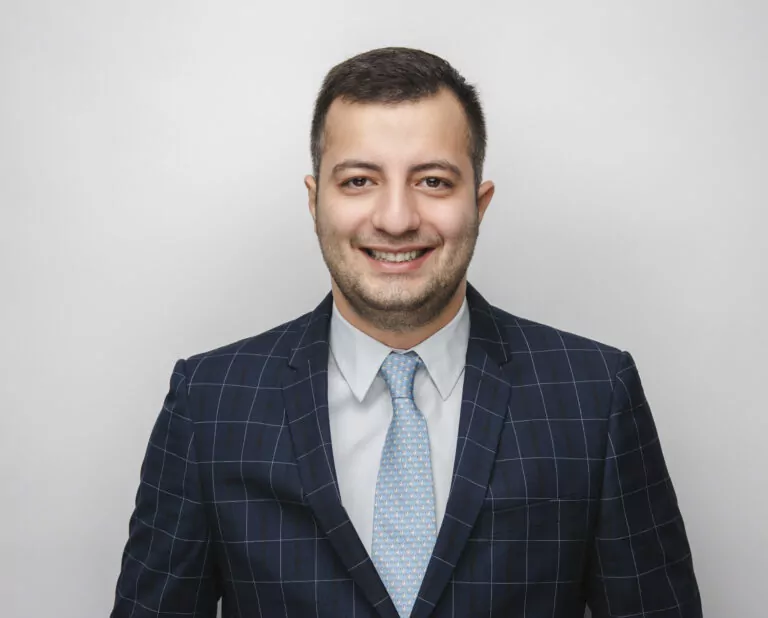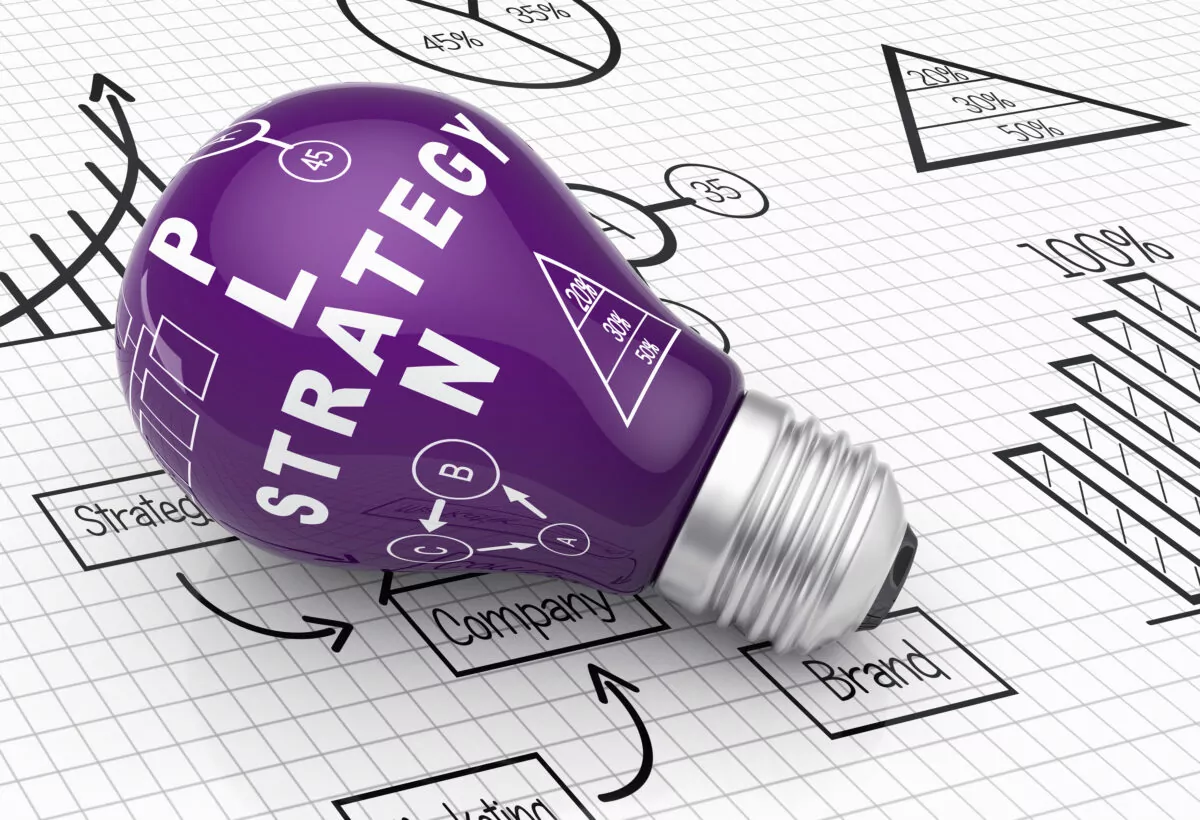 2022
December 2022

Amanat announces the creation of the largest pan-GCC post-acute care provider by acquiring a majority stake in Sukoon through a merger with CMRC

October 2022

Amanat acquires a 60% stake in Human Development Company for SAR 220.3 million

March 2022

Amanat's shareholders approved distribution of 6 fils per share cash dividend at the company's Annual General Meeting
2021
February 2021

Amanat acquires Cambridge Medical and Rehabilitation Center for AED 873 MN

April 2021

Amanat divests its stake 21.7% in Taaleem Holdings for AED 350 MN

September 2021

Amanat acquires Cambridge Medical and Rehabilitation Center Abu Dhabi Real Estate for AED 53 MNAmanat divests its remaining 13.13% stake in International Medical Center for AED 433 MN
2020
February 2020

Amanat's shareholders approved distribution of 2.2 fils per share cash dividend at the company's Annual General Meeting

October 2020

Amanat acquired a c.2% stake in BEGiN a US-based EdTech Company for AED 18.6 MN
2019
March 2019

Amanat shareholders approved 1.5 fils per share dividend at company's Annual General Meeting

July 2019

Amanat led bolt-on acquisition for 3 medical clinics in Jeddah for IMC

October 2019

Amanat to invest an additional AED 33 MN in the NLCS expansion to increase its student capacity
2018
March 2018

Amanat concluded the acquisition of 35% in Abu Dhabi University Holding Company for AED 329.7 MNAmanat shareholders approved 1.73% dividend at company's Annual General Meeting

June 2018

Amanat acquired the real estate assets of North London Collegiate School Dubai for AED 375 MN

August 2018

Amanat acquired a 100% stake in Middlesex University DXB for a consideration of AED 419 MNAmanat acquired a 69.3% stake in the Royal Hospital for Women & Children in Bahrain for AED 142.1 MN
2017
January 2017

Amanat completed the acquisition of a 13.18% stake in International Medical Center for AED 360 MN

April 2017

Amanat shareholders approved 1.5% dividend at company's Annual General Meeting

December 2017

Amanat increased its stake in Taaleem Holdings PSC to 21.7%
2016
February 2016

Amanat invested a further AED 16.3 MN in Sukoon through a capital increase

April 2016

Amanat acquired 16.34% in Taaleem Holdings PSC for AED 145.8 MNAmanat shareholders approved 1.5% dividend at company's first Annual General Meeting
2015
May 2015

Amanat acquired 4.14% stake in Al Noor Hospitals Group

August 2015

Amanat acquired 35% stake in Sukoon International Holding Company CJSC

December 2015

Amanat sold stake in Al Noor Hospitals Group
2014
Established and listed on the Dubai Financial Market (DFM) in November 2014 with a paid-up capital of AED 2.5 billion